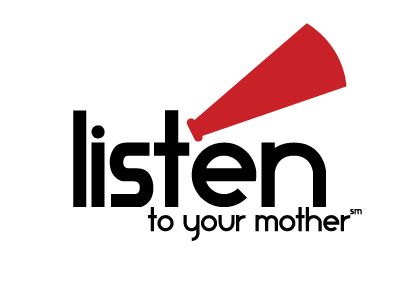 Listen to Your Mother makes its Washington, DC debut on May 6, 2012 from 2 – 3:30 p.m.
Listen to Your Mother DC is live readings by local writers on the beauty, the beast and the barely-rested life of mothers. In celebration of Mothers Day, 14 women will read their personal stories about the humor and the heartbreak that go hand in hand with motherhood.
This production is dear to my heart, not only because it features so many of close personal friends, but a portion of proceeds from theticket sales will benefit our beloved late friend Susan Niebur's personally-designated charity, the Inflammatory Breast Cancer Research Foundation.
Produced by Kate Coveny Hood and directed by Stephanie Stearns Dulli, the cast includes hilarious and poignant pieces by DC's most accomplished writing mothers:
Chrissy Boylan

Sarah Braesch
Nicole Crowley
Anna Whiston-Donaldson
Stephanie Stearns Dulli
Lindsay Felix
Lis Fogt
Devra Gordon
Cindy Green
Kate Coveny Hood
Monica Sakala
Elena Sonnino
Sue Wagner
Jean Winegardner
May 6, 2012
2-3:30 PM
The Synetic Theater at Crysal City
1800 South Bell Street
Arlington, VA 22202
(click here for driving directions)
Tickets are $18 and available for purchase online.
Children welcome, but please be advised that a small amount of subject matter or language may be unsuitable for all ages. Please email us listentoyourmotherdc@gmail.com with questions or concerns.